dbt has emerged as the default framework to engineer analytical data. This is where you define and test your models. Compare it with Spring Boot in the microservices world. dbt has adapters for most data warehouses, databases, and query engines.
Snowflake is a modern data warehouse. From a usage perspective, it feels like a traditional database. The key concepts to store and access data are tables and views, along with SQL queries. Snowflake can be compared with Google BigQuery, AWS Redshift and Azure Synapse, but each of them has a different pricing structures. Internally, Snowflake is built on cost-efficient object storage services (such as S3) to store data and compute instances (such as EC2) to execute queries and DML operations.
We think that Snowflake is a great fit for dbt, particularly through its simplicity, a fair pricing model, and extensive support from complementary tools.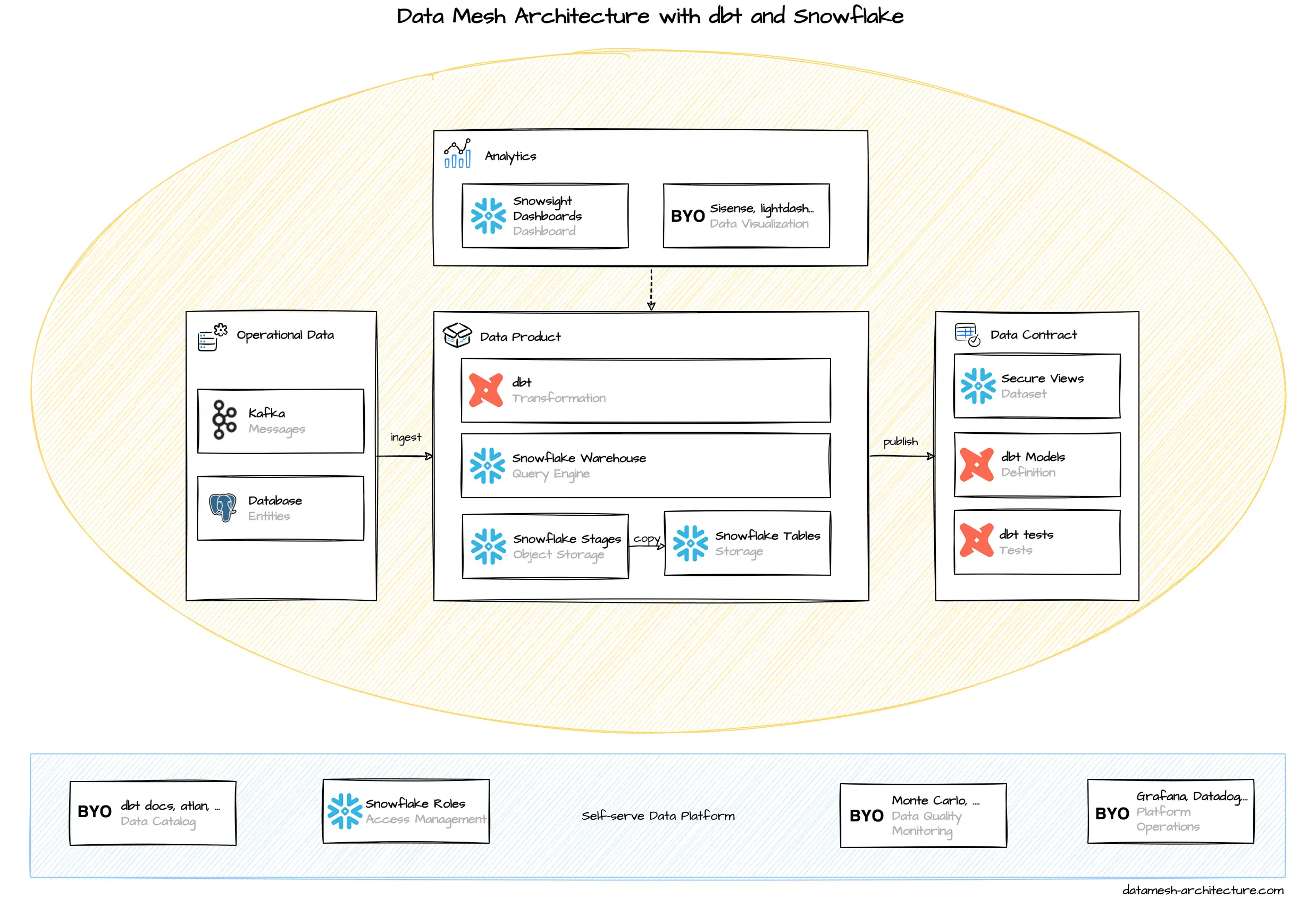 References