Design a single use case or the whole data mesh using the Data Mesh Canvas. Have a look at the definitions of source-aligned, aggregate, or consumer-aligned data products.
Data Mesh Canvas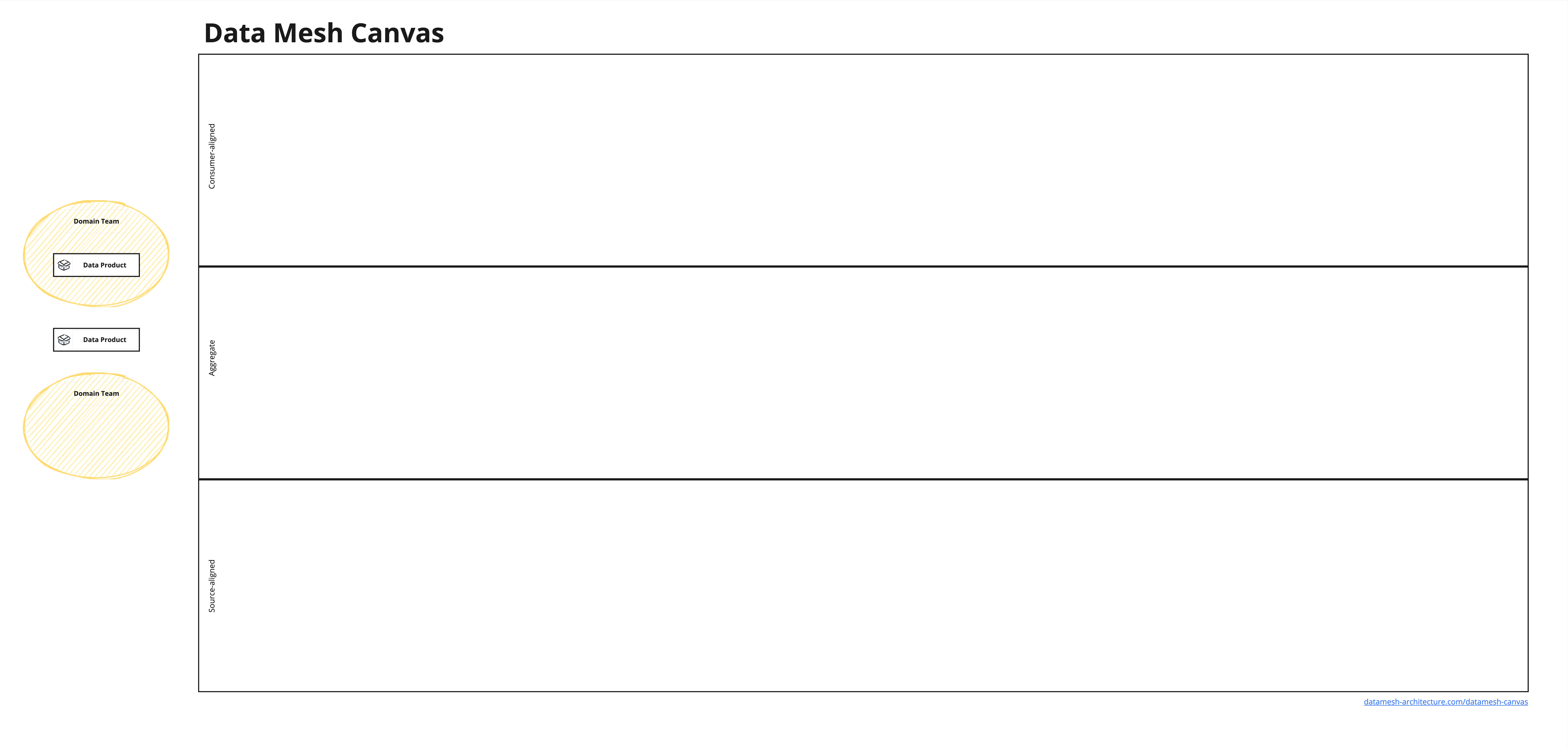 Data Mesh Canvas Example
We've created an example for a full data mesh.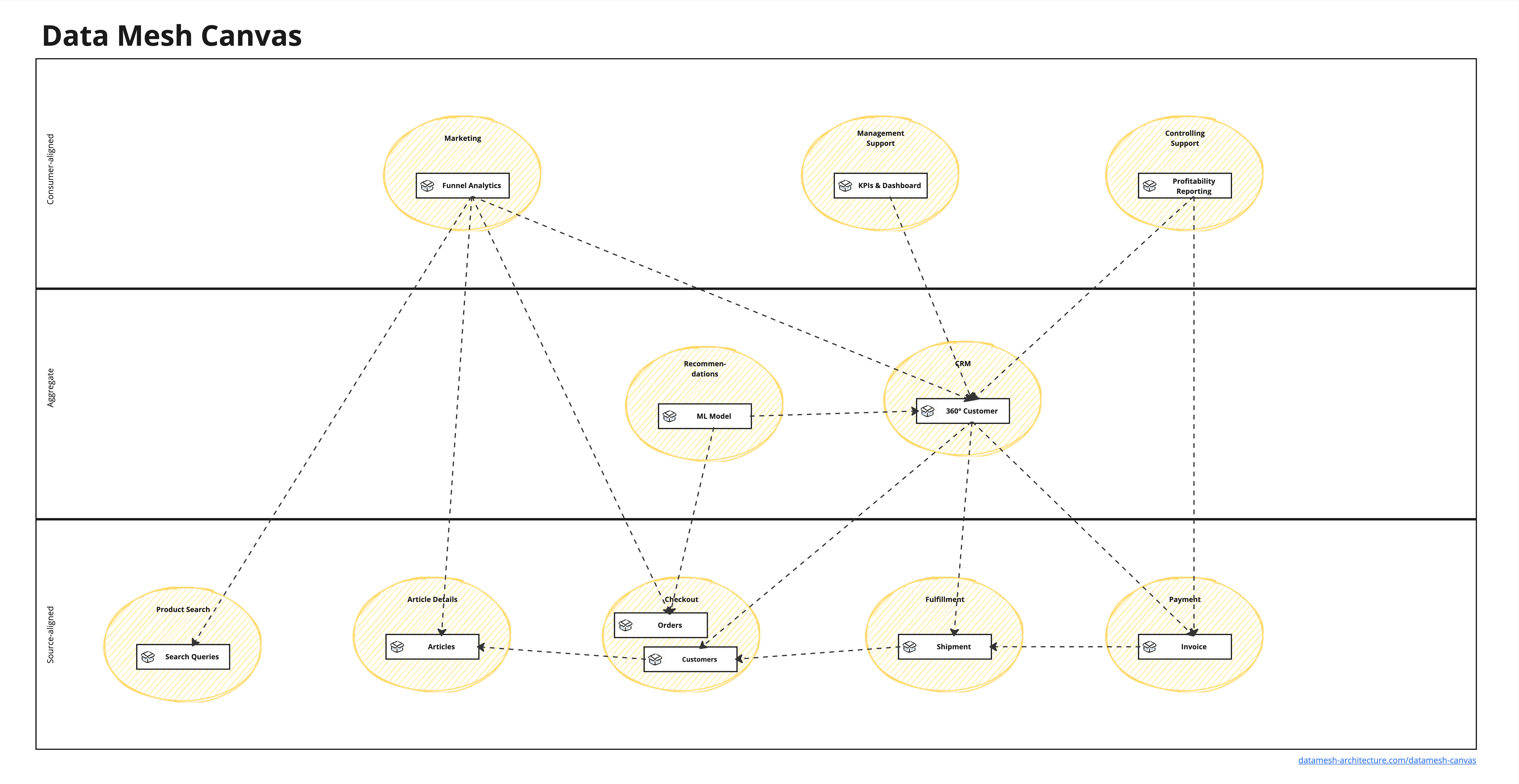 And we've created another example for a single use case.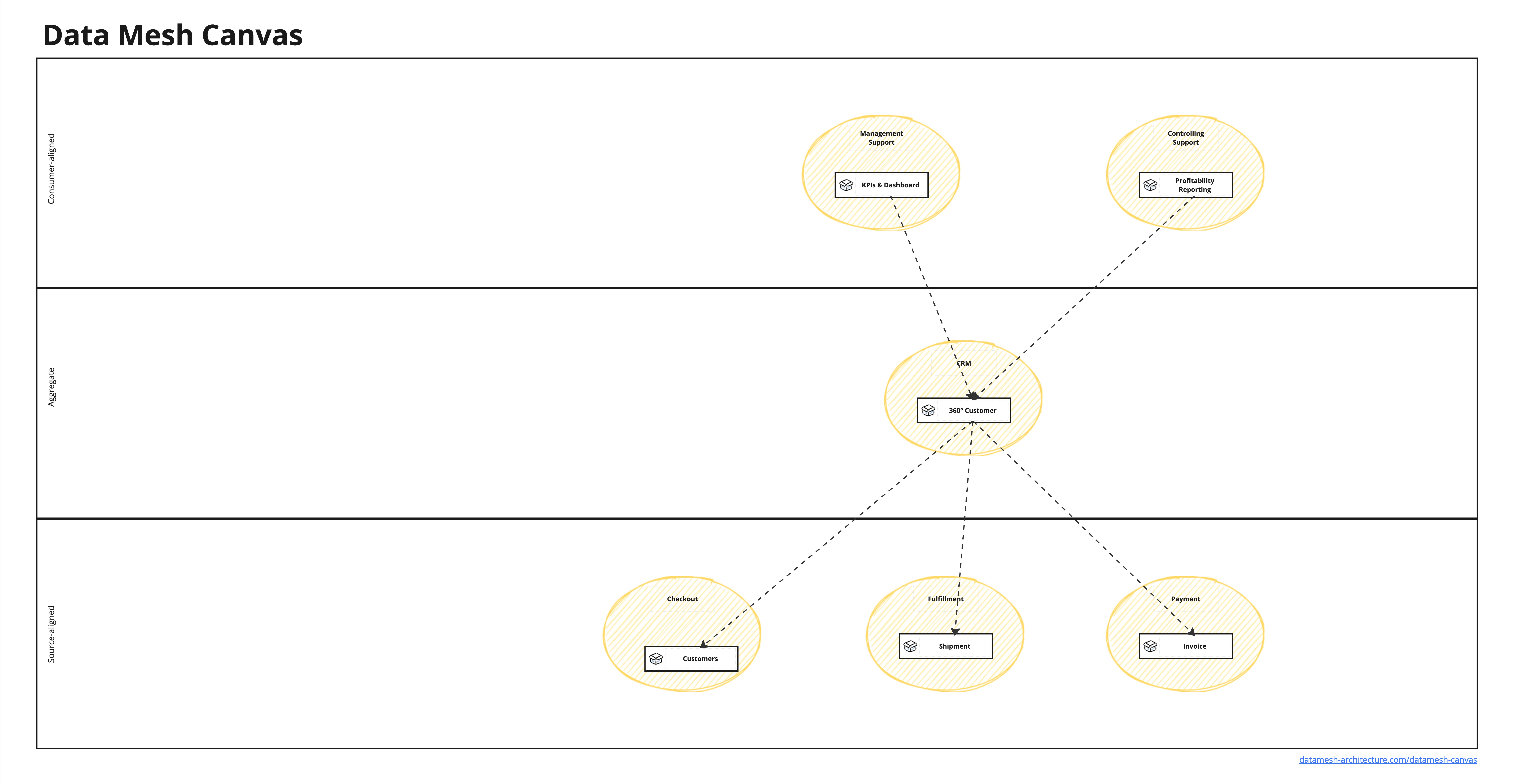 Download Template
The Data Mesh Canvas is free to use under the CC BY 4.0 license.